Ultra High Resolution 12M Camera ~ 360° Clear View in a long distance
Only a 360°camer mounted with our super high resolution fish-eye lens can provide clear view even in 100m ahead.
We dramatically improved the image quality at the long distance that any conventional 360°camera is inferior to.
As for the urban style surveillance camera in the future, leave it to our NUD360-F.
360°Megapixel Network Camera
Model: NUD360-F

360° camera should provide clear view in a fringe area.
Due to the characteristic of the fisheye lens, the image in a fringe area is compressed on the conventional 360° cameras. Therefore, the picture becomes very coarse when being expanded or dewarped electronically. The fish-eye lens we newly developed realizes high resolution while achieving sufficient height in a fringe area. It enables a long-distance surveillance in all 360°directions.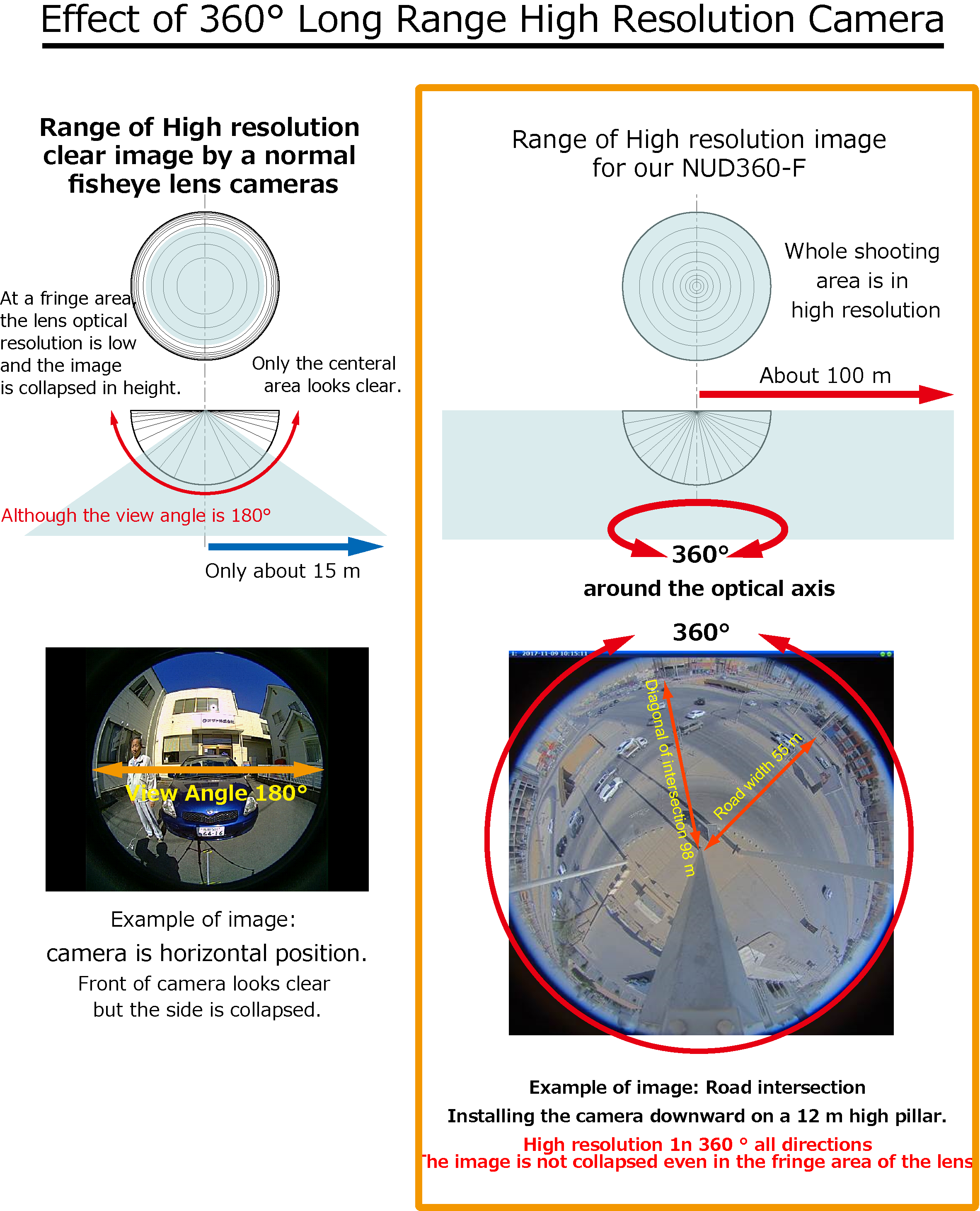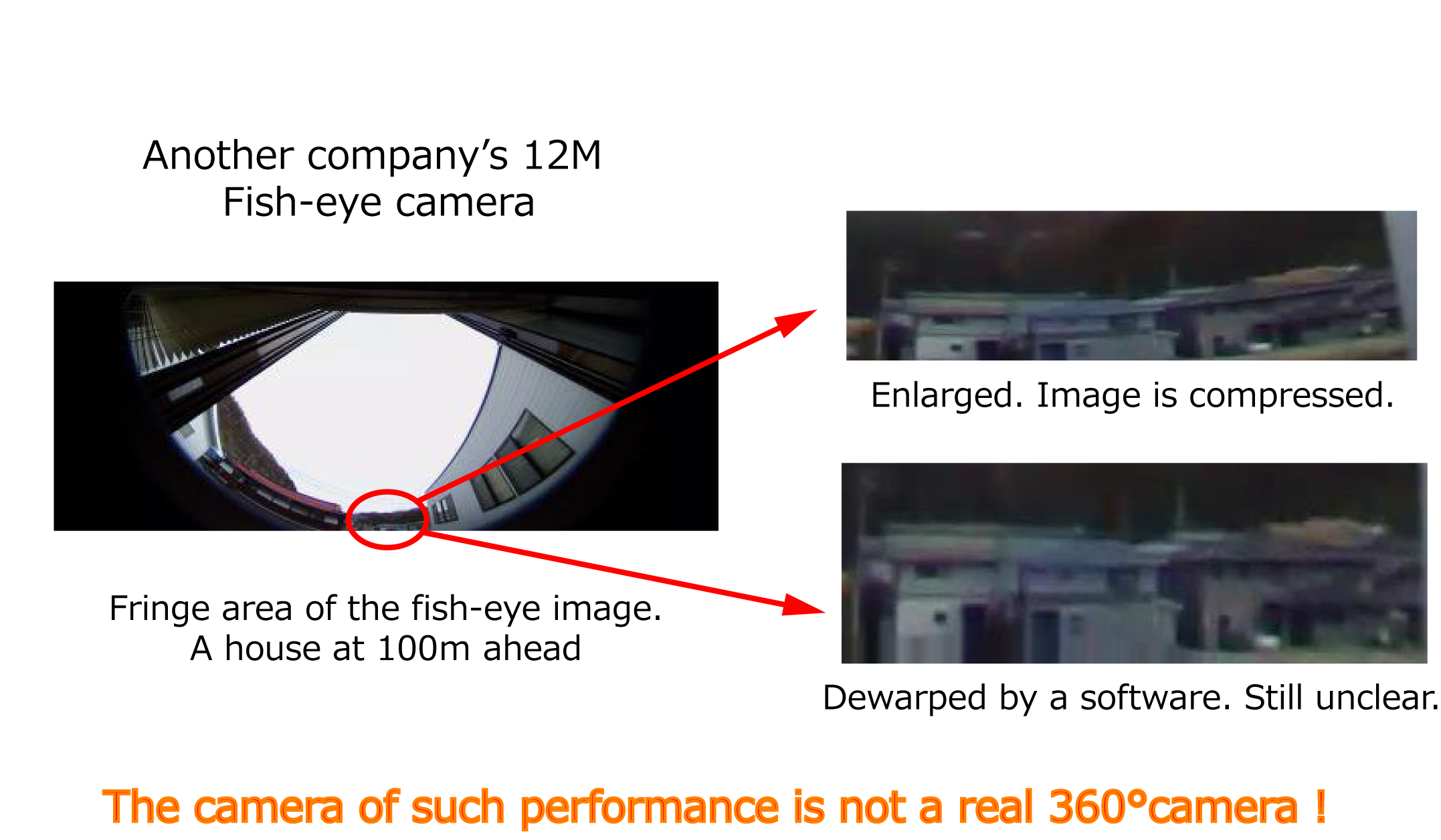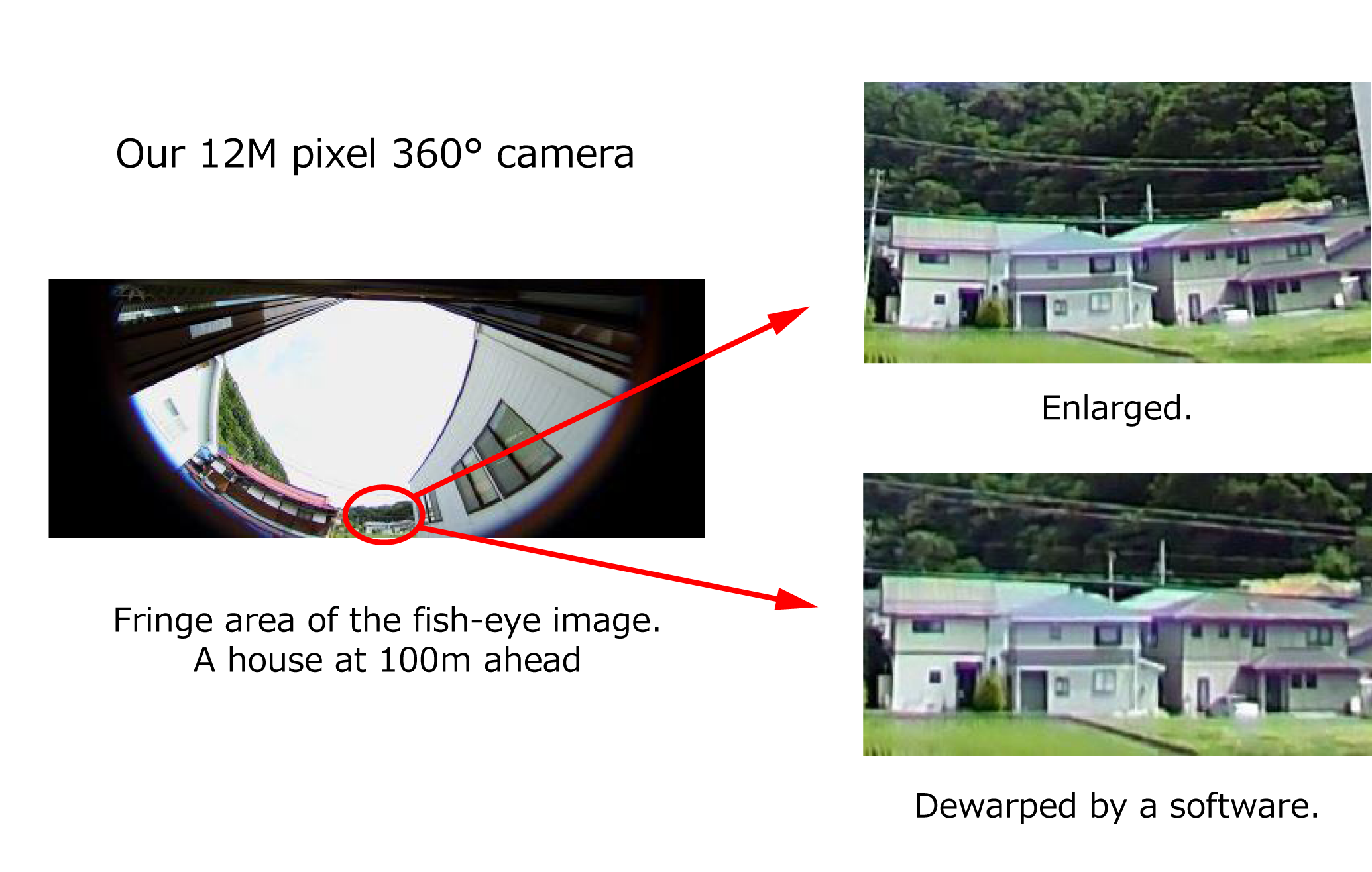 Image quality compared with other 360° camera
Our camera provides very clear view in a distance in all 360° directions.

Image quality compared with other 12M fish-eye cameras
Comparing with competitive 12M pixel fish-eye cameras, our NUD360-F is superior in a long distance view in all 360° directions.

Sample Video
(MPEG4 image)

Installing NUD360-F under the pedestrians bridge over the 4 rads crossing facing down.
The video output of the Stream2 (1024x1024) is indicated dewarping by a PC application software OPT360Viewer.




Best camera for the urban surveillance
This camera is connectable to the IoT cloud survice "ANYSENSE®" from NTT Data Corporation.
(Contact for ANYSENSE: anysense_sales@kits.nttdata.co.jp)